Fixed Flow Regulator (70 Series)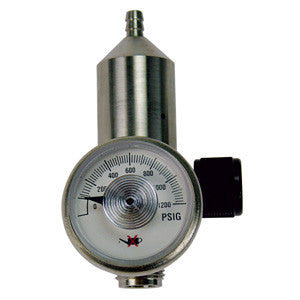 By Gasco
Buy the 70 Series Fixed Flow Calibration Gas Regulator - *FREE Shipping and our Lowest Price Guarantee*.
*Bulk Orders are not eligible for FREE Shipping (Please call for details)*
The 70 Series fixed flow regulator is the most popular and convenient method of gas flow regulation. Made of high quality nickel plated brass with a customizable flow rate between 0.1 LPM and 6.0 LPM.
Valve Inlet:
C-10
Fits Cylinder:
Aluminum: 34L, 58L, 74L, 116L
Steel: 103L, (221L with adaptor)
EcoSmart: 44L ES, 58L ES, 66L ES, 116L ES
Flow Rate:
0.1 - 6.0 LPM Fixed
Gauge PSI:
1200 PSI
Material:
Nickel Plated Brass
Part Number:
70-* (desired flow rate)